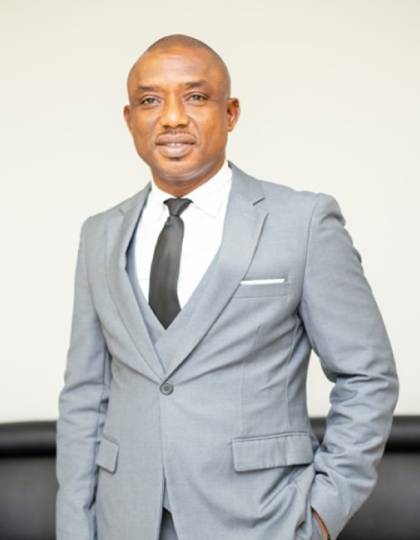 Albert Akurugu is the Director of the Asset Recovery & Management Division, which is equivalent in rank to Commissioner of Police. He assumed office on 2 May 2022.
Prior to his appointment, he was with the Customs Division of the Ghana Revenue Authority (GRA). He has more than 30 years working experience in Taxation and Tax Investigation, International Trade and Finance, Risk Management, Development and Law. He has worked in various Departments and Units at the Customs Division of GRA.
Mr. Akurugu is a recipient of the World Customs Organisation (WCO) award for Exceptional Leadership in Revenue Mobilisation. He is a graduate of the Customs Academy in Ghana where he was adjudged the best all round cadet in Physical Training.
He was a lecturer at the Customs Division of GRA and was instrumental in developing training curricula for officers of all ranks. His area of specialisation include Customs Technical Services, Integrity in Customs Administrations, International Trade Law, Trade Facilitation, Risk Management and Enforcement. He has consulted for various organisations.
He holds an Executive Master in Business Administration (EMBA), Finance, and Master of Arts in Development Studies from the University of Ghana, Legon. He also holds a Bachelor of Science (BSc.) degree in Administration (Accounting Option) from the University of Ghana Business School (UGBS), Legon as well as a Bachelor of Laws (LL.B.) degree from the Ghana Institute of Management and Public Administration (GIMPA).
He had his professional law studies at the Ghana School of law and he was called to the bar in 2018.  He is a member of the Ghana Bar Association (GBA) and a Fellow of the Civilian Institute of Democratic Administration (FCIDA).