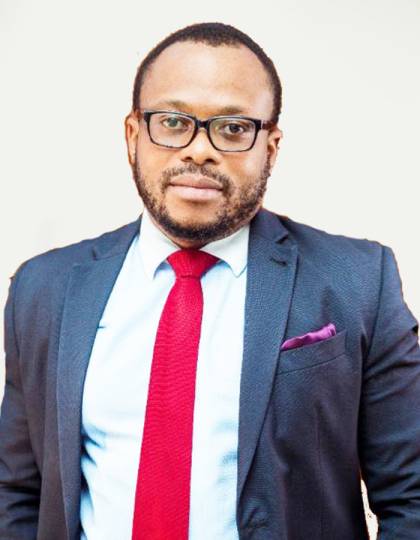 Isidore Kwadwo Tufuor is the Director of the Prosecutions Division, which is equivalent in rank to Commissioner of Police. He assumed office on 7 March 2023.
Dr. Tufuor is a lawyer, and until his present appointment, he was the Head of the Private Law Department and a lecturer and researcher in Criminal Law at the Ghana Institute of Management and Public Administration, Accra.
He was admitted to the practice of the law at the Ghana Bar as a barrister and solicitor of the Supreme Court of Ghana in 2010, and has since then built a successful career in private legal practice. He was a partner at Law Plus (Attorneys-at-Law), a law firm in Accra and has also served as a legal consultant to several national and international bodies and organizations particularly in the area of criminal law and criminal justice reforms.
Dr. Tufuor has also served on several boards and assisted several state agencies in capacity building and policy development. He has extensive criminal law experience with expertise in crime investigations and adjudication.
He holds a doctorate degree in Criminal Law and Justice (UFH), South Africa, and an Master of Laws (LL.M.) degree in International Law and Justice from Fordham Law School, New York. He is an alumnus of the Kwame Nkrumah University of Science and Technology.